After searching online for a while on how to do an egg hunt "virtually" during the coronavirus, I stumbled on this app called
Xnote
. Think geocaching meets Pokemon Go :) You plot out a point (or points) on a map and then add a graphic or message at that point which the "seeker" can find. Once you finish your point(s), the app gives you a link which you send to the "seeker". The seeker opens the link in Safari or an app like safari (you must have data and you must give permission for the app to use GPS) and then goes on their treasure hunt!
I decided it was worth a try so I went ahead and bought it ($3). I tried it out in my backyard and it worked! So, I plotted 3 points for a friend and sent it to her - it also worked! So, I decided what better way to give my church kids an egg hunt then to hide them in their neighborhoods myself! If I can't do it at the church, I'll do it virtually :)
A few things to note after working on it for a while...(I contacted the creator and he is working on updating the app, but for now, use the tips below until/if he does).
1. you have to have an apple device to create the hunt.
2. You can not enter an address into the address field. The map hasn't been updated and won't work that way. HOWEVER, I was still able to find the house/neighborhood that I was looking for by looking on googlemaps (on my laptop) for the house (and looking for landmarks like water/school/etc) and then zooming out on the xnote app, looking for the landmark, and then zooming back in. It takes a little more time, but totally doable.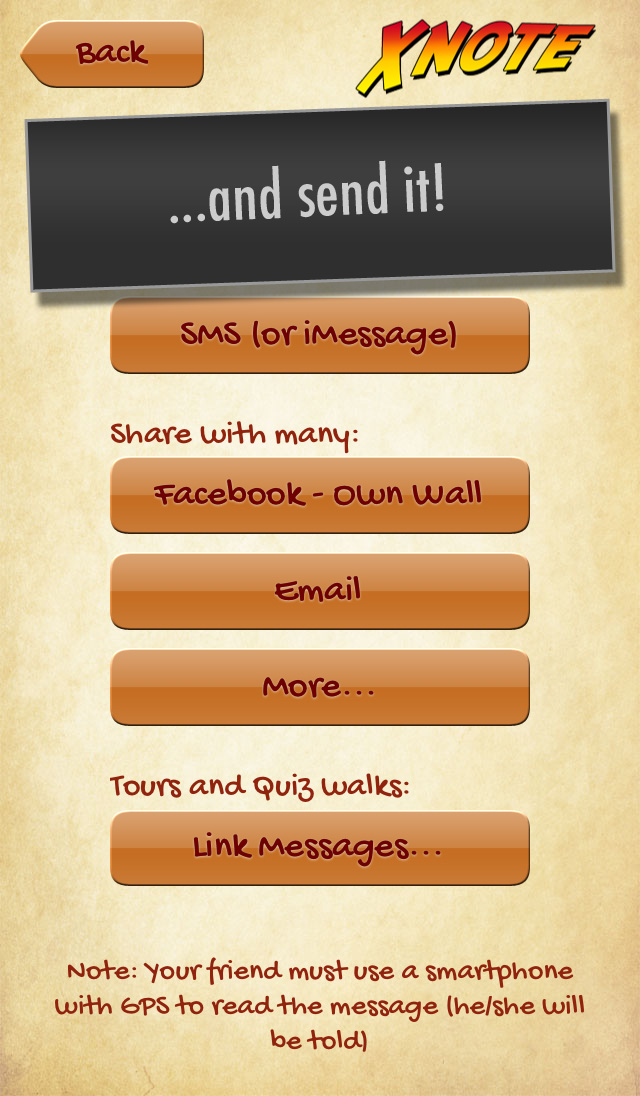 3. You can make as many "stops" or "points" as you want. Once you finish your first clue, click "send message". Then, at the bottom click on "link messages" (see above). I'm not sure there is a limit as I created a joke scavenger hunt for my own kids and had 15 stops.
I decided to create an Easter egg hunt that could be used twice - once as just a fun, egg hunt with jokes; and then a second time with Scripture and a journey through Holy Week. As you see in the pic at the top of this blog, I included in the graphic which stop it was (one of 10) so they knew how many more they had left to find, a joke (without the answer so they could try and figure it out before arriving at the next stop) and a scripture/part of Holy week. In addition, I decided that in the message, I would include a "talking point" so that the family could answer the question together or whatever it was I asked them to do, while walking to the next point. Sometimes it was a question, sometime pray together, etc. There's an example before for clue number 2.
Hopefully this helps you this Easter - and in the future! There are so many things this could be used for! Scavenger hunt, treasure hunts, riddles, educational walks, etc.